Before I start with all that has happened this year, I want to say something about my mom. Rusty told me to just it go. After all once my mom dies my sister will be hit with reality and she will not do good. No one will be there to hand her everything and for the first time in her life she will have to take care of herself. Rusty has a feeling that she will fall on her face. I think he is right. I can say with my head held high that everything we have we have had to work for, and I am proud of that.
This past year has been both good and bad for me. I started off the year by going sky diving. I got to wear my dads sky diving suit and it was great to be able to take him for one last jump! The gentlemen that I went sky diving with is Kevin and he is currently in Iraq.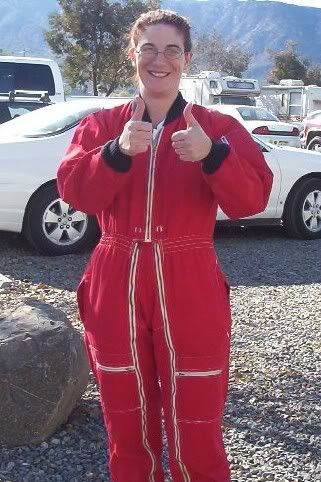 In April Rusty and I went to Vegas. We have been to Vegas before, but we try to do something different everytime we go. This year I got to shoot a machine gun!
That was so much fun and yet the power behind the gun scared me. Rusty was scared that the gun was going to knock me on my ass so he had his hand on my back to brace me! LOL
My mom and dad came out for Ambers 16th birthday. This would be the last time that the children would see my dad alive. My dad gave Amber a maple leaf necklace, which is a family tradition when you turn 16. My dad was already sick and had decided to not fight his cancer.
Amber and I got to ride in our first motor cycle rally to raise money for the local veterans home. That was Ambers first time on a motor cycle and she had so much fun! i got the honor of carrying the Marine Corps flag.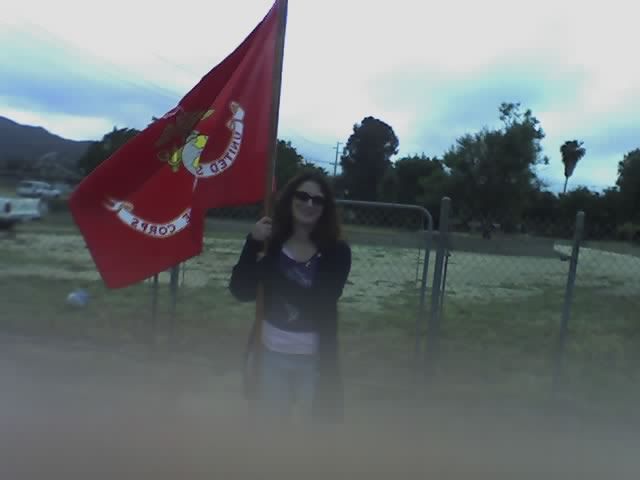 The girls went on their first mission trip. I was and still am so proud of them. I am proud that they went out into the world and made a difference. The girls also came back better people, and for that I am truly grateful.
Then I got the call that my dad was not doing good. I went home. While I was there I was angry and I laughed. August was a hard month for me. My dad passed away just four days after I came home. In August I learned that cursing God did not good. While I was home I helped my mom put up a roof. That was the first time I had ever used that type of roofing material.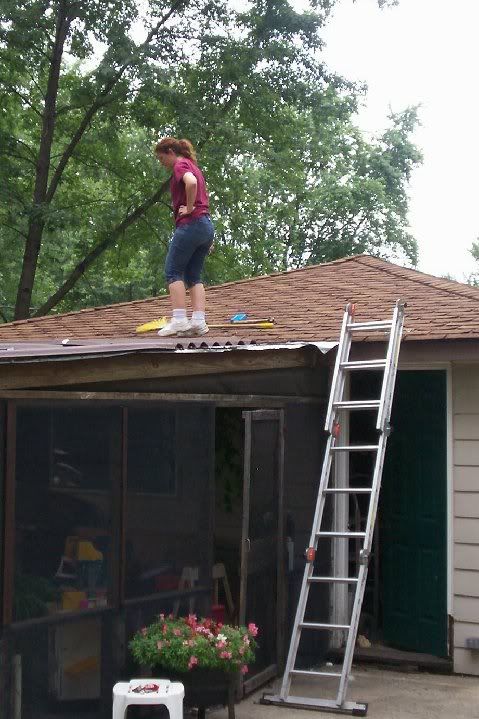 The picture of my dad was taken while he was still in the service.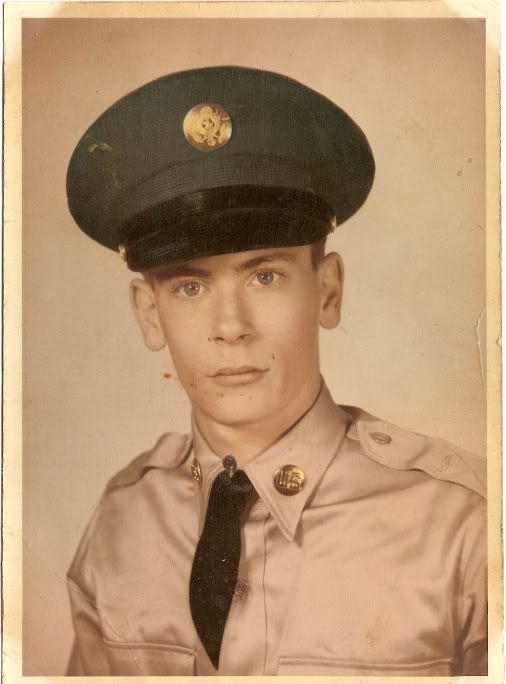 The girls got their bellies pierced this year. Amber got a job and took drivers ed. Nikki has a boyfriend that Rusty and I actually like.
This year we sent a bunch of our friends off to war and I met another marine via e mail who I am writing to. We have been blessed that all of our friends are still alive and that we will be able to welcome them home soon.
As for what I want for next year..... that will be another entry.
Most of all, we are still standing and we are here to talk about year.