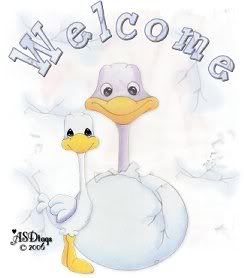 It is early and I was woken up by pain shooting down my leg! I want this pain to stop.
Anyway, It did feel good to get out of the house yesterday. I had a nice trip to San Diego. Nikki went with me so we got to spend a lot of one on one time together.
So once we got to the airport our friend called us and asked us where we were. I told him that we were by the uso and asked him to start walking twords us. Our friend got so lost. So Nikki and I are looking at the sign on the door that says that all dogs must be crated. I just looked at Nikki and then looked at the dog and said " well lets go for it. Maybe no one will notice us walking through an air port with this large dog". So that is what we did. Not one person said anything to us! LOL However the dog was very happy to see his owner.
So we get home from the airport and Amber says that the ups driver wanted to deliver 4 huge tires to us, but that she refused them! I about fell over! one of our friends in Iraq sent the tires to us so we could store them for him! So now I have to call ups. I must say that the lady that took my call was so nice and she had the driver call me. We got the tires! Now I just have to get them out of the living room.
Ambers boyfriend Sam did a good job yesterday. Rusty was very pleased. I assumed everything went well since Rusty brought him back and did not leave him in no mans land!
Rusty paid Sam $50 to help him.But last night Sam walks up to Rusty and says here is $5. You over paid me! Rusty said well at least the boy is honest.
I had just gotten to sleep last night when Nikki called me in tears! ( she was at a friend house) Nikki and her boyfriend just broke up. I liked Nikki's boyfriend, but I saw to many differences in them. I know she will be o.k., but the pain of losing your first love is never easy. I did offer to go pick her up, but she said no that she wanted to stay at her friends house.
I am going to try to get the house cleaned up today. I have my sewing stuff all over the table and that all needs to be put away. I will just have to finish the quilts later. We have company coming in on Monday, so I want to get this house cleaned up before everyone descends on us.
I am getting very excited that our friend Kevin will be home soon. His parents are the ones coming in on Monday. I just can't believe that it has been a year since he left for Iraq. Next Friday I will be able to give him a hug and tell him that I love him.
Yesterday was the first day that I had actually gotten dressed since I got sick with the flu. My jeans just hung off of me! These use to be the nice fitting jeans. I have lost almost 10 pounds in two weeks! I think I actually look almost to skinny. I am sure that the weight will come back.
Since I am up and it seems that the pain pills are starting to work I think I am going to get busy and get some house work done.
No boy is worth crying over and the one who is won't make you cry!