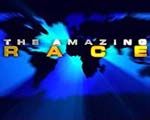 I am not a big t.v. person, but I do watch the amazing race and it started last night! I told Rusty that I want to run the amazing race with him. He said no that we would kill each other! So then I found this young 18 year old marine who said that he would run the race with me, but he said that he would do all the cool stuff. OH I THINK NOT! LOL
Can you believe that I did nothing productive yesterday? I just could not bring myself to do anything.
Today however I do have a lot of stuff to get done. So I will write more later.