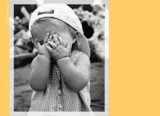 I must say that I am sorry to my husband. I hurt his feeling by what I wrote yesterday.
Rusty does not want me to work if we do not need the money.
Rusty does also feel trapped and frustrated as well. I was so wrong not to really ask Rusty how he was feeling. So we talked today.
I am so selfish to not think of him. Rusty's only son will never do the things that a "normal" son and father do. Rusty will go on a boy scouting trip with Ryan, he will never watch him play football, or watch him get married. He will never watch Ryan chase his dream. How hard that must be Rusty.
Please do not think that I slamming Rusty. I love him more then anyone knows. I should have asked Rusty what he was really feeling, and not just assuming.
With all of that said.
I got our bedroom and bathroom scrubbed down, so now I am going to go finish so sewing.
Elle is coming in tomorrow so I am so happy. I can't wait to see her. There is never a dull moment when she is around.
Oh and I promise to do my 15 minutes of de cluttering.