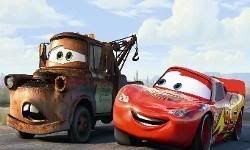 So I was just looking at this thing on aol and it was the cars of the richest people. Can you believe that Warren Buffett drives a town car?
My always said that the rich people are the ones who have more money then what they show.
Anyway, my journal was not working yesterday, but now it is!
Rusty took Amber to get her driving permit today, so that should be an adventure. I guess that means that we have to let her start driving? ohhh that is a scary thought.
Elle came in yesterday and it was so nice to see her. I just love seeing old friends. We have nothing exciting planned for this visit, but hanging out is just fine with me.
OH! I got picked as a journal of the week. I think that is what it is anyway. I am so jazzed that people actually like my journal. I just write about my crazy life and hope that someone else can relate.
I did finish the quilt that I was working on. I do not like it. It was the first quilt I ever did using all diamonds, so maybe it is o.k. I will have to take some pictures for you guys.
I am going to go try to work on one of those tie pillows!
have a great day....OH and happy hump day.