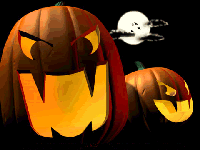 Well I sold the sewing machine yesterday. That $200 was gone so fast! LOL I paid for a conference that the girls want to go to and I paid my mom's yard guy. Rusty said well at least it did not come out of our budget! LOL
So anyway, here is a conversation I had with my mom yesterday.
Me: Hey mom what is going on?
mom: Well you missed an eventful few day's here
Me: What happened?
mom: I woke up at 10:32 because I heard a train coming. I grabbed my glasses and headed to the basement. After the train passed I went up stairs to find out that a tornado just went through our neighborhood.
Me: are you o.k.? how much damage was done to the house?
mom: I had a few trees come down, the roof we put on is bent, the garage roof is missing some shingles, the wood pile is scattered. I have not gone up into the attic to check for damage yet, we just got power back. I have been with out power for three days.
Me: did you lose all of your food? Is the house safe to live in?
mom: dad bought a generator before he got real sick and showed me how to use it. I was able to keep the fridge, the freezer and the sump pump running. But then I ran out of fuel and the pump could not run, so the basement flooded.
Me: do you need for me to come out there? Do you have power now?
mom: no, you do not need to come back, I do have power now. So now I have to start the clean up. What I need is for your dads life insurence policy to come in. I need to have the rest of the trees removed.
me: do you need us to send you some money?
mom: I do not know. all I do know right now is that The branches are off the power lines, and the house is still standing.
Then we just bull shited for a while. It is so late in the year, tornandos do not usually hit this time of year.
This may sound bad, but I am so glad that dad died before this happened. I do not know what my mom would have done with no power and my dad. I do know that she would not have been able to get him to the basement in time.
Anyway, Rusty took Amber to get her drivers permit. I so hope that she passes the test. Amber is also dissapointed that she is only working two days this week when she asked for more hours. I told her to wait and see what next week brings.
today I am going to do some stuff around here. I need to go get a tarp so that I can cover the desk I am working on. we are suppose to get some rain and I would hate for it to get ruined before I get it done.
I hope everyone has a great day.