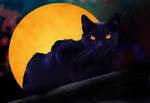 Well today was a little better for me. I did get up and get some stuff done.
I do not know why, but I have just been so lazy, oh well.
We are suppose to lay the tile for the bathroom tomorrow and I am hoping that everything goes as planned. I would really like to get the bathroom done!
I also have a guy coming over to look at our tub. I am hoping that he buys it! That will be an extra $250 from stuff that I did not pay for! I do often check out craigslist and I sometimes just stumble upon good deals.
Well here is a link to explain Thanksgiving. http://www.history.com/encyclopedia.do?articleId=223969 . Here is how I do Thanksgiving. I usually take fresh bread and make it stale so that I can stuff it in a dead turkey. The turkey takes forever to cook, so you have to start it early. I will cook stuff like corn, rolls, and pies. Please notice that I said "I WILL COOK" The guys are usually drinking beer and watching football. Then I have to clean up. We usually serve about 50 people for a normal meal.
This year I just do not want to do it. But I am going to do it. We should have about 14 people total. I am going to order our dinner from the store. They will cook everything so all I have to do is heat it up.
I will write more later.