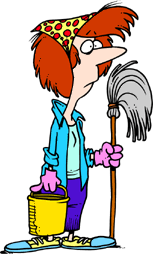 Last night I told myself that I had to clean our bedroom today. I am so bad about stacking clean laundry up, I hate dusting our room and I really need to get into the corners and just clean.
For a master bedroom, I swear our sucks! It has no windows so we get no natural light. We have no storage! I swear to you a guy designed our room.
Anyway, I got it done and I am much happier! All of the laundry is put away, I got out the shop vac and cleaned in the corners and I even dusted! I do feel so much better now that everything is done.

The firers are burning about 30 miles from our house. Yesterday we could see the haze from the fire. I just hope we get some rain soon. However there is no rain in the forecast.
Rusty just got back from social security. He said it only took him 2 hours this time! Why does it take so long to just drop off a paper!
Anyway, I am off to finish my day.