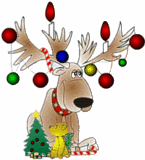 I am finally done decorating for Christmas. I usually have a fun doing it, but this year I just wanted to get it done.
I started going through the boxes and I found a bunch of stuff from Rusty's mom. ( she died right before Christmas last year) Last year we just boxed up all of her Christmas stuff with our stuff. We thought oh we will just deal with it next year. Now it is next year and neither one of us wants to deal with it. So we just put it back in the box.
This will be the first year that I will not be able to call my dad on Christmas day. I thought about my dad a lot today. My dad would always take baby Jesus from the manger scenes because he said that Jesus was not born yet. I collect manger scenes, so I am up to about 20 scenes, and I do leave Jesus in the manger!
Anyway, once again Tony did the same thing to my bowl. I said nothing. If he would like to act like a child then I will be happy to treat him like one. I am going to have to hide my mixer, so that he can not use it. I will however find my oldest bowl, and then I will dig out my hand mixer and place them where the other items were. I have learned that sometimes it is just easier to say nothing, but to speak very loudly by my actions.
I have to go to work tomorrow. My back is so sore and yesterday I pulled a calf muscle. I hurt and I am cold, and I do not want to go to work. Pout Pout Pout