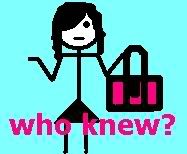 So, everyone went to see the air craft and then Nikkis boyfriend came back to the house and had dinner with us. After dinner he helped clean up the kitchen and then I took him home.
On the way home Nikki said that her boyfriend did not think that Nikki was going to go look at air craft. He thought that he was going to go hang out with Rusty. It turns out that this kid's dad does nothing with him. So he was hoping to have some "dad" time.
Rusty was just floored by that. Rusty said that he will try to spend some time with the young man.
The girls were talking about eating plantains. So I went and bought some and the girls told me how to cook them. ( They ate them on their trip this summer) Then Nikki's boyfriend says these are good. My grandma use to make these and she would serve them with a side of sour cream. Then I got a lesson on how to pick a ripe Plantain.
If you have never had a plantain you should try them. I just sliced them and pan fry ed them to a golden brown. They taste like a potato!
Who knew?