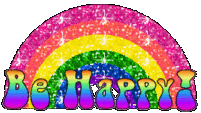 Well, this is our new foster dog. His name is butter, and he is great! I can't believe that he has been at shelter since November. Even Rusty said that the family that gets butter is getting a great dog.
Life has been so busy the last few days and I swear it has just gotten away from me. That's o.k. because I am sure that the laundry elf is on strike, so laundry will be there when ever I get a chance to do it.
I am almost done with this quilt I am making. I am going to put it in a "baby" basket for an auction. This is another one of the fund raisers that the church is doing to help the children raise some money for the trip.
Rusty is doing good. Now that the weather has cooled down a bit he is feeling much better. Rusty wants to get started on the deck, and he says that we can have it done in a day! LOL O.K. picture this, Rusty and I with power tools and a stack of wood. Neither one of us has built a deck before, but we do own a book on how to build one. LOL
I going go get busy and try to get something done today before I have to leave for work.