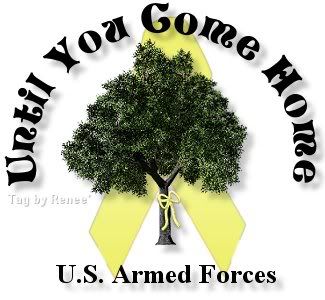 Well, Kevin is gone. We went down to base and stayed with him until the started loading the buses to go to March. Man my hearts break.
So many of the marines that were leaving were so young. So many wives standing there holding newborns. By the time these guy's get back from a 14 month deployment those babies will be toddlers.
My heart goes out to all of them.
I took down three cases of energy drinks and walked through all of the single Marines just talking to them and passing out drinks. I know that I could not do a lot for these marines, but I had to do something.
On a good note, I got notice today that I have been accepted as a foster parent for large dogs! I am so happy! Our first dog will be on Tuesday!!!!!
Rusty is not happy about this, But I want to help these animals, and I really do need something to do.
I am off to work, so I will chat with everyone later.