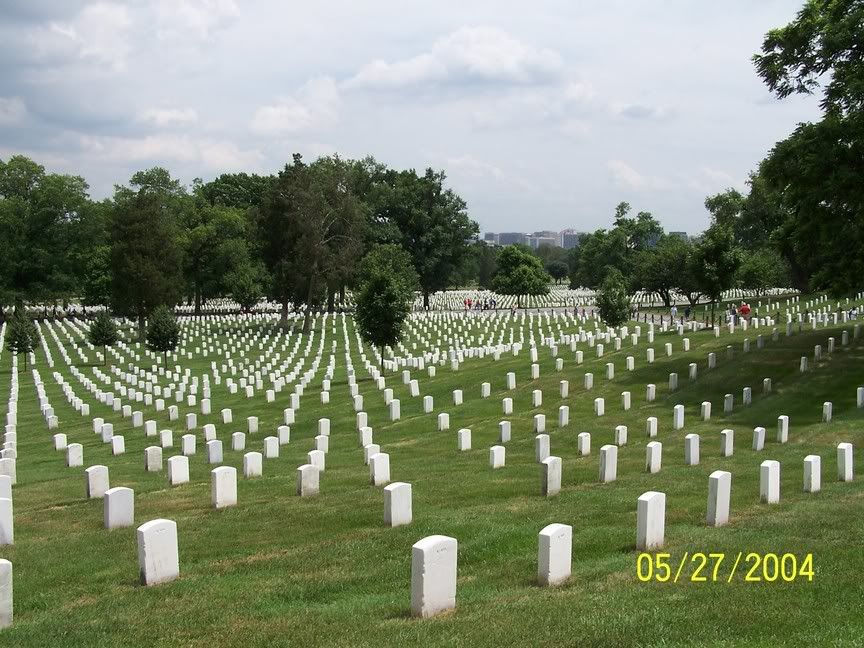 So Rusty gets a notice that his 20 year reunion will be in October. So I was like well lets go! I have never been to Maryland. Then I said " maybe we could leave a day earlier and stop in D.C."
Rusty then informs me that he has been to D.C., but that there are a few things that he would like to still see. I told him that there were somethings that I missed when I was in D.C. the last time. I said that I want to see the house at Arlington National Cemetary. Rusty then tells me that out of all the times he has been to D.C. his parents NEVER took him to Arlington!!!
So we are definitely going to go spend a day in D.C., yes I know that Arlington is actually in Virginia, but o.k. Rusty will enjoy seeing the changing of the guard at the tomb of the unknown soldier. I want to see the American history museum.
I am going to have to do a web search and see what there is to do in southern Maryland. I am so jazzed that we are going to be doing some traveling this year!
Rusty and I are talking about giving Amber a really big sweet 16 party. So we still need to work out all the details on that.
I talked to the lady that I foster for and she said that there are 4 calls on butter! He is such a great dog. Even Rusty said that he would not mind keeping Butter. I however did not start fostering dog's so that we could find another dog.
I started fostering because I want to help people this year. So then why am I fostering dogs? Well I think it is great to take in these dogs, feed them, give them a bath, and helping them to adjust to life, so that they can go into a perment home and make someone else's life better.
I am going to go get ready for work.