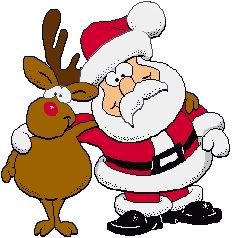 Well santa just left. For the girls he left personal dvd players, and for Ryan he left a touch screen computer. He even stuffed all of the stockings!
I forgot to mention this. Our friend Tony is in Italy, and this year he played santa. He said that he did fine until a little asked santa to bring her dad home from Iraq! Poor girl.
I hope that the three families that we bought for this year have a great Christmas.
Good Night everyone, and Merry Christmas